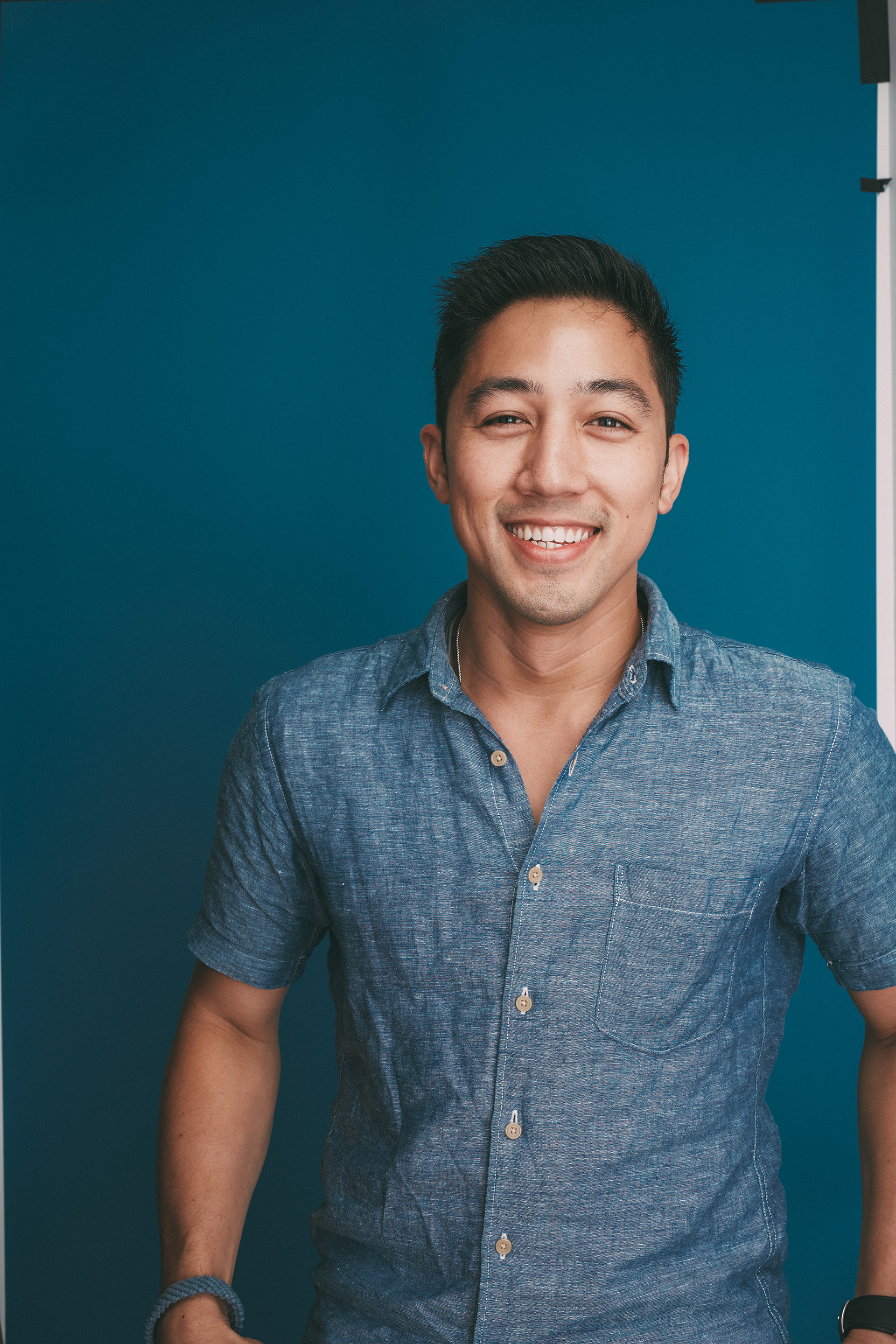 One beautiful Friday afternoon in August of 2015, I received a message on LinkedIn from the Head of Production at an Ad Agency called The Brooklyn Brothers, asking if I were interested in an open Producer role. I pursued the invitation and from that message alone, my career in Advertising began.
The path I took to where I'm at now isn't the same you'd expect from most agency kids these days. I actually had to work my way here, ever since I was 11.
If you'll humor me, I'd love to tell you that story. Right here. On my 'about me' page.
At the age of 11, I was living with my parents in Quezon City, a city just north of Manila, Philippines. My dad was pursuing a religious ministerial career, while my mom was working as a Producer & TV Host for a popular TV Channel, Net-25. There would be days that my mom would take me on set to see the work she does and it would be the earliest memory I have of being a part of the production process. My mom's show "Convergence" was southeast Asia's first tech-focused show that delivered news on everything & anything tech related. I recall going to our favorite Italian restaurant in Manila and seeing my mom on TV, feeling like the son of a celebrity. 
That celebrity-life was short lived after my dad had been assigned as the pastor to a small congregation in Sunnyvale, CA in 2001. Like the reputation of most preacher's kids, I was most definitely rebellious. Growing up in the Bay Area, it was common to hear success stories of people who didn't finish high-school and became successful entrepreneurs. So naturally, I felt I didn't need school to get to where I wanted to go.
Even in high school, I worried more about having money to spend than having the right education. I got my first job at the age of 16 as a stock associate for Banana Republic. I loved being the kid who folded the best, or cleaned the stock room the best. I was pretty damn good at it. One day, my manager asked me to sell on the floor, since we were short employees. She gave me a modest $500 sales goal, with the bonus of getting someone to sign up for our credit card. Still having the mentality to be the best at what I do, I ended that day with a sales total of $1230, and got my first customer (regardless of his bad-credit) to sign up for a card anyway (bless his heart). I was good at working. But I was terrible in school.
I barely passed through high school with a GPA of 3.3 among students that were aiming for 4.2s. But what I remember clearly before graduating, is my Guidance Counselor looking at my report card and suggesting I go to art school (being that Art & Drama were my only A+s).
I took her advice and ran with it! Attended the Academy of Art in San Francisco, then transferred to S.F. State University's Art program, and when I realized it felt like I wasn't learning anything, transferred (again) to Ex'pression College of Digital Arts in Emeryville, CA.
All while working as a real estate agent for my grandmother's company. What could I say? I had a knack for selling!
I'd say the 2 years I spent at Ex'pression were my most transformative. I built a strong network of creative friends that pushed each other in every class. We called ourselves 'The Island', and if you weren't good enough in class, you we're voted off.
Like all higher callings, my dad was re-assigned to Valparaiso, IN and I had no choice but to stop school and move with.  I continued my animation classes online at Animation Mentor -- which I eventually finished in 2011. But to catch you up, I never stopped working between 2009-2011. I worked at Home Depot, Apple, Abercrombie & Fitch, Starbucks, and St. Mary's Hospital in Hobart, IN.
In 2010, I married my beautiful loving wife Marlyn and we both decided to move to New York and try it out for a year. So naturally, as soon as we moved, I signed up to be a real estate agent. May decent money every month, but turned out to be $10/hr for every 60 hour work-week. That wasn't cutting out for me, so I quit and took a job at the Starbucks by Columbus Circle. I worked my way up with an eye of becoming a district manager -- and I'd say I was pretty good at my job too! 
One morning I saw a lady who I served coffee to every morning on the front cover of Forbes Magazine. Turns out she was Sarah Blakely, founder of Spanx. I remember reading her story in that issue, and inspired me enough to quit my job and start fresh!
Right when I finished Animation mentor in 2011, I was unemployed and living in the most expensive city of the country. I knew I had to hustle. So I started my own company with Marlyn and our friend Glen.
Our business plan was to shoot weddings and use the money to buy equipment. That plan actually worked for us for many years, all while Marlyn and Glen were holding full-time jobs.
After a couple years of shooting weddings (and getting sick of them), I reached out to Plated (with the help of a tweet from Marlyn), asking if I could help produce any video content for them. The next thing I know, I'm on the phone with the co-founder, Nick Taranto. Glen and I met up with him to chat ideas and even told them we'd do an explainer video for free, just to get our foot in the door.
I remember Nick & co-founder Josh, asking us "Did you guys ever work for an Agency before?". At the time, I knew what they were referring to, but in hindsight, I get that it was their way of measuring us up.
I built a strong relationship with Nick & Josh, and I told them that as long as I can keep learning from them, I'd stick around and keep creating content -- for free!
While doing all that work, Nick introduced me to QVC who ended up paying me to create content for. And I slowly found that every new door I opened, was just another door to the next.
Feb 2013, Nick & Josh hired me full-time. And while I was having a blast learning & creating, my business with Glen & Marlyn was slowly dying. I learned the hard way that you really can do anything, just not everything. In just 2 (start-up) years, I helped build a new YouTube channel from 10 videos when I started to over 1100 videos in 2015. We hit over 3million lifetime views on YouTube alone. And with the help of my friend, and Plated's social media manager, Rachel, we were able to gain millions of views for our quick-hack videos all over Facebook and Instagram.
I'm quite proud of where I'm at, and for me, it's always been about the learning. I could have stayed at Plated forever, but when that LinkedIn message notification popped up, I just had to see what was beyond the next door.
Fast-forward to today, and here I am. A (new-ish) producer for the Brooklyn Brothers. Having been through each and every part of the production process, I'm excited to be learning what it's like to manage a production and apply my own skills where it fits.
When I'm not working, I spend my time shooting photos for my instagram or videos for my own YouTube channel.
If you've read this far, then I applaud you. Contact me, cuz' I'd love to buy you a drink!