The first project I took on as a Producer at the Brooklyn Brothers was for our client Optimum. The goal was to make Optimum products relevant with Small Businesses. Our Global Creative Director, Guy Barnett, chose to direct these spots himself. So we built a team around him and his DP, Vlad Subotic, with the help of our friend Yura Liamin from the Wild Factory.
Over a span of three shoot days across the tri-state area, we were able to capture enough content to power an entire micro-site dedicated to tips for Small Businesses. 
This was the first time I've ever been involved with a campaign published across print, digital, and tv at the same time. It's exciting and I couldn't have asked for a better first project to learn from!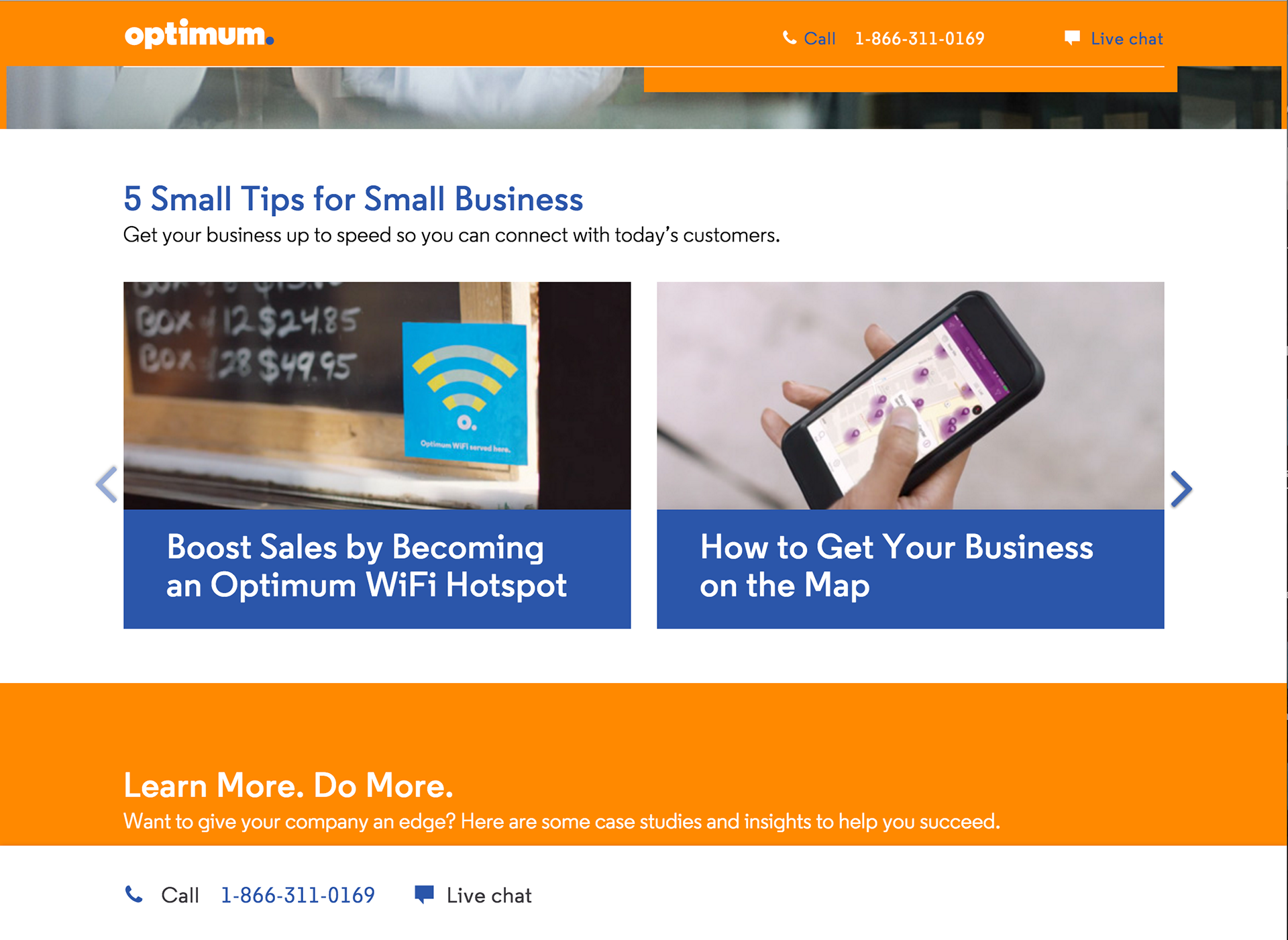 Client: Optimum
Agency: The Brooklyn Brothers
Director: Guy Barnett
DP: Vlad Subotic
Head of Production: Christina Thompson
Producers: TJ Docena, Yura Liamin, Laura Dubois
Cast & Crew: Provided in partnership with The Wild Factory